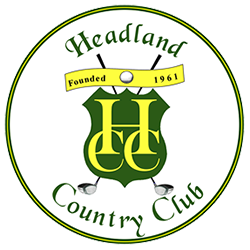 The team of Braswell, McLind, and McCurley won the 2017 Headland Country Club 3-Man Scramble held on August 19th-20th.  The winning team with a score of 110 edge the 2nd place team of Bagwell, Bynum and Blackmon with a score of 111.  Cole, Freeman and McClaney took 3rd place in the Championship A flight with a score of 117.
In the Championship B Flight, Hardy, Senn and Senn took first place with a score of 123. The team of Worrick, Otto and Snyder shot a 125 to edge the 3rd place team of Ward, Weeks and Freeman that shot 126.
The Headland Country Club congratulates the winners and thanks everyone who turned our for our main tournament of the year. We invite everyone back on August 18th-19th, 2018 for next years 3-Man Scramble!